Upholstered furniture manufacturer Vilmers had tried to implement the LEAN system several times, on the third occasion they finally succeeded. Since the successful implementation, the company's turnover rose by 66 percent without increasing their production area but reducing work-in-process volume. In order for the system to start delivering results and eventually become part of the company's DNA, it was important to find the right partners who would listen to Vilmers needs and goals and adapt to what they were looking for.
Vilmers have been working with the consultant Darius Medelis from Lean consulting Lt for four years, and Vilmers' CEO Ovidijus Jalonskis talked to us about the experience of implementing the LEAN system.
Tell us about your experience with implementing the LEAN system and how it began?
Our company has 441 employees, with 95 of them working in administration and the rest in production. We currently produce 132 different models of upholstered furniture and the fact that the LEAN system could be a useful application within our operations is something that we'd been considering for a long time. Unfortunately the first two times we'd tried to implement it before didn't work out for various reasons. Both times we'd tried to implement it in the standard way, through the management of different jobs, this took more than a year to complete and unfortunately didn't give us the result we were looking for.
When we looked at it again before the third attempt with a new team, we realised that we were going to have to tackle it another way. We saw that it was our operations that needed to become more efficient and that we needed to reduce the cost of our products without compromising their quality. So with that in mind, we started to look for a consultant who would help us to meet these new objectives in a simple and time effective manner. When we started talking to Darius we realised that he was the person we were looking for. That was four years ago and we're still working together now.
Out of the different LEAN methods: Andon system and team leaders, standardised work, job instruction, daily management meetings, employee kaizen training, product development and project management (oobeya), which ones worked best? Or were there any others that were successful for you?
The methodology we use today is very different from the one we had before we implemented the LEAN system. Our main goal was to increase efficiency. We're following a number of different KPIs across all departments to check that our goals are being met. For example, how long does it take us to produce furniture? What is the customers' demand? What is our product delivery lead time? How long does it take to recieve raw materials? It's important for us to know the answers to these questions so we don't have any downtime in the production process. We also started to identify both the number and the type of mistakes we were making in production and we realised that each minute of downtime had a serious knock on effect on our daily, monthly and overall output. So we realised the importance of not only identifying these factors, but reacting to them to make appropriate and targeted decisions immediately. If I had to name one tool that has been most effective for us, it would be the Andon system. We've implemented this solution in every department throughout production and it's made a remarkable difference both in production and output.
It's also true that our work with a LEAN consultant is not exhaustive, efficiency is a criteria that can constantly be improved, but it's important for us that the consultant we work with knows us well. That they understand the values of our brand and what our overall goals are, that to us is the most important part of our cooperation.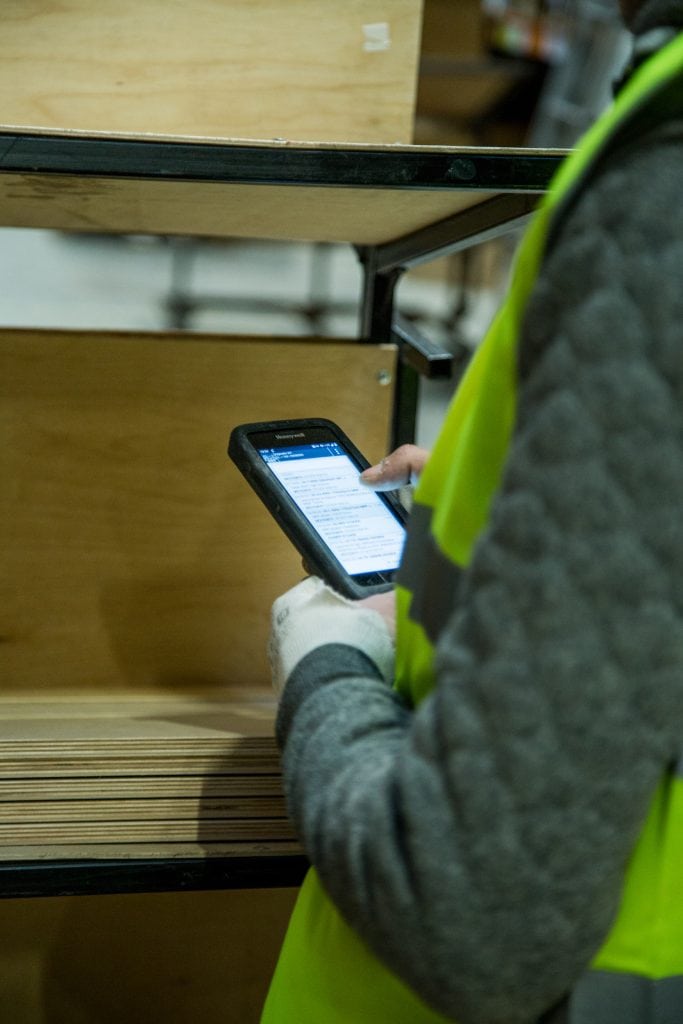 In recent years, there has been no shortage of challenges for companies. Has the LEAN system added a competitive advantage to Vilmers?
Although we felt the improvements of the LEAN system quite quickly after its implementation, the true competitive benefits took a little longer to come into effect. We still however managed to achieve our immediate strategic goals before the pandemic started and today the LEAN system is part of our DNA. Since its implementation it's aided Vilmers' growth as a company, us as a team and as professionals. We have become faster, smarter, more agile and it's made it much easier for us to adapt to challenges.
During the pandemic, even with remote working, the experience we had gained and implemented around the organisation of meetings and how we now worked was able to continue and we felt no real change in the way we functioned as a team. Talking about war, the LEAN system allowed us to optimise production and produce our furniture to the same high standards as before but at a better price than many of our competitors. Enabling us to remain competitive even under these extremely difficult circumstances.